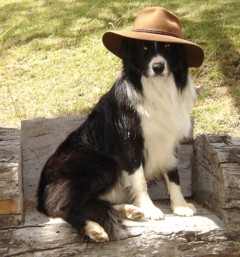 Doggy Fantastic (Camping with your dog)
The 2013 Doggy Fantastic (Camping with your dog) will again be held at Neurum Creek Bush Retreat (near Woodford 20 mins from Caboolture) with funds going to the Variety Club for an Assistance Dog for a deserving child. It will be held on the weekend of 15th and 16th of November 2013. (See 2013 Flyer for more details)
The weekend of great fun had activities for the family and pooch including the Waggiest Tail to Iron Dog, and events for the family such as wine tasting, music and entertainment, face painting and a free sausage sizzle all weekend.
Participants have the option to camp during the weekend and day visitors are welcome. Camping fees do apply (please see the Neurum Creek website) and dogs will be free!
We are also looking for stall holders and participants now for the next Doggy Fantastic. If anyone is interested please email Tracy.
Check out the 2012 Doggy Fantastic photos.
The weekend is designed so you can learn new things to enjoy and care for your pooch but also participate in all the events and competitions with your Pooch. All Breeds are welcome.
Waggiest tail, most handsome dog, best trick and dog and owner look a like competition add to the fun. Participate in the Iron Dog Competition – This is a challenging event where both dog and owner can get involved.
Why not learn some moves with your dog and participate in the Dancing with dogs session or the obedience, trick and clicker classes.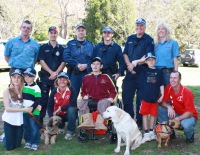 The Doggy Fantastic is an approved fund raiser for Variety Qld. Aussie Pooch Mobile Dog Wash and Craig A Murray Specialist Dog Trainers have organised this event to help raise funds for an Assistance dog for a special child. If you know of a child under 18 years old that may benefit from an Assistance Dog please email and we can provide you with more information.
So get out your camping gear and pack up your pooch to come along for a fun filled weekend with the Special Pooch in your life.
Neurum Creek Bush Retreat 1300 733 901 or visit www.ncbr.com.au
Donations are always welcome.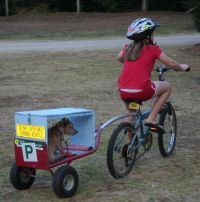 Check out the pictures from the:
2010 Doggy Fantastic photos - also see the 2010 Glamour photos
2009 Doggy Fantastic photos
Media Contacts
Tracy Sullivan : tracy@aussiepm.com.au
Chris Taylor : 0411 878 762